Three solutions for safer waste collection for citizens and workers
In our latest newsletter, we looked into the issue of the safety of ecological operators who, thanks to the Easy system, can manage the entire collection process directly from the driver's cab of the vehicle thus avoiding road and contagion risks.

But which collection management solutions can help prevent the risks of contagion of the people who live and work in our cities?
1. Solutions with foot-pedal
Following Covid-19, many wonder how the cities of the future will change, who will be called to study new solutions for hand sanitization, especially close to ecological and waste collection points.
Meantime, there are already solutions to prevent citizens from having direct contact with the street containers (and therefore the relative hygienic risks), primarily the pedals, which allow them to deliver their waste without ever touching them.
2. One-way transfer
In any type of use (civil, industrial, commercial, artisanal etc.), the Easy street container range guarantees maximum hygiene. Refusal is conferred from above and is discharged from below. This type of solution allows, once again, to increase the level of security. The conformation of the bottoms of the containers allows to retain any spills of any type of liquid.
3. Automate the sanitation of the street containers
Deep cleaning of containers requires time and resources. Systems that make it more frequent and secure can be the key to protecting not only citizens, but also operators. With this aim, Nord Engineering has developed specific container washing equipment that makes the entire washing cycle automatic and more effective, managed by the operator from inside his vehicle in total safety.
Thanks to this technology, small, medium and large containers are sanitized internally by means of a high-pressure rotating head and through the use of rotating brushes for the external part, ensuring highly performing cleaning. All equipment are also equipped with high pressure guns.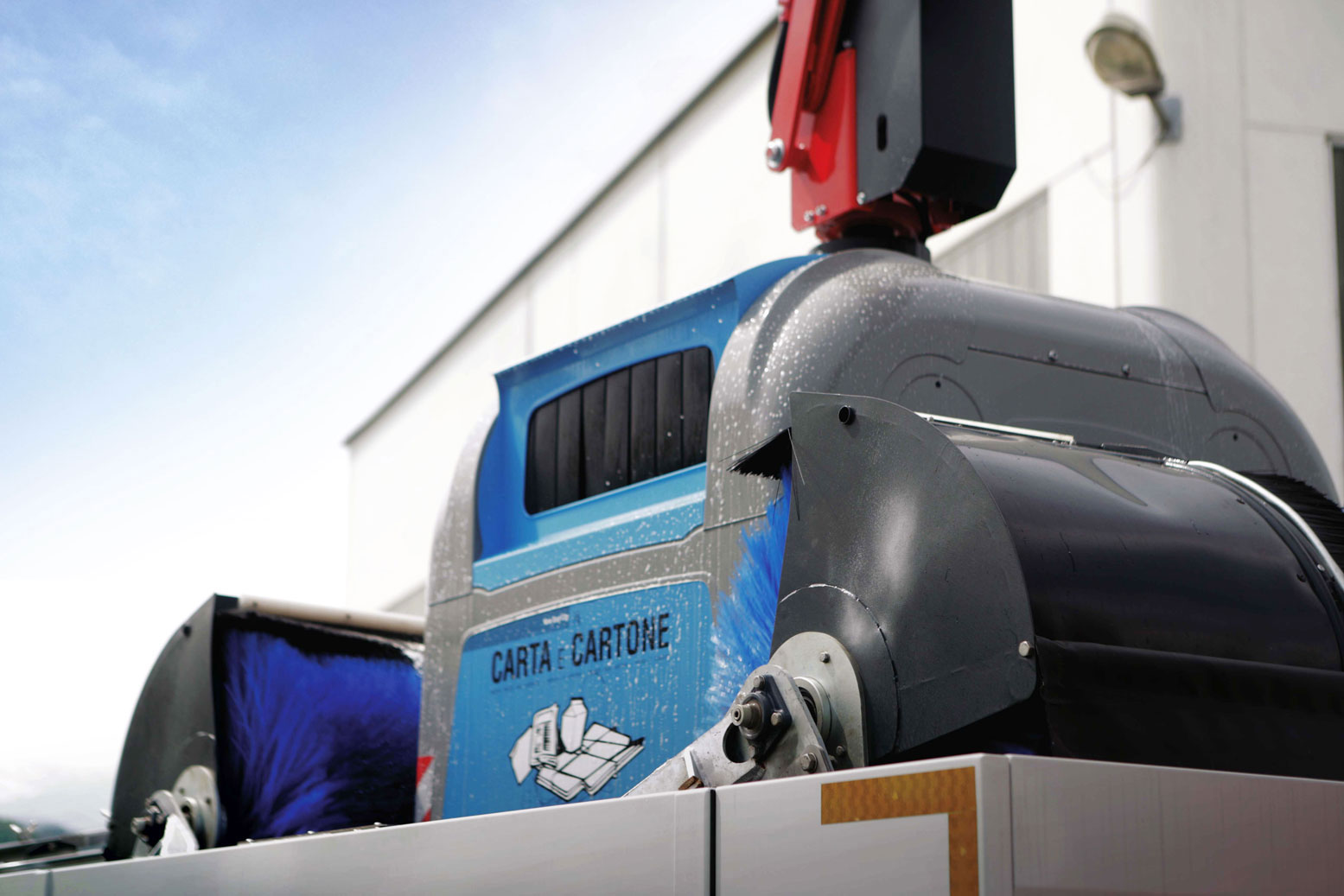 Do you want to find the most suitable and safe solution for your environment?